Porn and doxing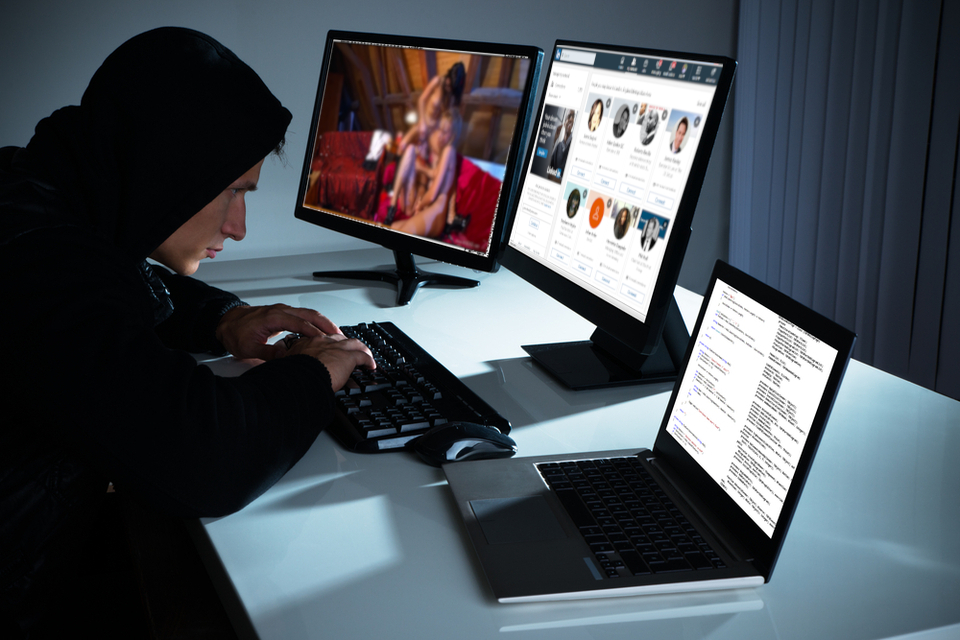 ---
Legal help for victims of porn and doxing
If you have found out that you are a victim of doxing, your reputation and your mental, physical and financial state can feel extremely fragile. Porn and doxing often go hand in hand with devastating personal and social consequences for the victim
How doxing information is collected
Doxing happens when someone has gathered your private information and published it online. It could be anything that includes any identifying information about you such as name, old name, stage name, username, address, social security number, financial details, images, videos, medical information, sexual orientation, membership details, national insurance, work details and so on. The published information might not all be completely true but it has to be identifying of yourself.
It could be previously unknown information. In the context of pornography, doxing often begins after you send someone nude images of yours or if you have been filmed without your consent, naked or during a sex act. The person who has acquired your nude images might be someone you know or someone you have dated one time or for a long period of time. Often it would be someone who you had a one-night fling with after getting a bit drunk.
There are websites that are dedicated to doxing which start with nude images of the victim. The users of those websites then go an a "hunt" to see who can first obtain personal information that belong to the victim and attach it to the nude images. The idea is to cause as much upset and embarrassment to the victim. The information published could be private in the extreme and might include details and images of the victim's family members, their personal addresses, details of children, parents and spouses, together with their private information.
This type of nude doxing often causes havoc in the victim's personal life. The victim has to now deal with having their infidelity being discovered but also with having images and private information about them and their family being posted on the internet.
Personal information about yourself is easy to get on the internet. If you have visited a site and submitted information about yourself, unfortunately, this is where a lot of information is stored. It could be a forum, webcam site, social media platform, dating site, blog, gaming channel, shopping site and so on.
Whilst doxing is not a specific crime, the activities involved when committing doxing might be criminal. Inevitably, doxing is intended to cause harassment and distress to the victim so it might be considered harassment under the Protection from Harassment Act. Publishing someone's nude or intimate image without their consent is also known as Revenge Porn, which is a separate criminal offence.
If the information which is published about the victim is false or defamatory, this might give rise for the victim to sue for defamation and for malicious falsehood. Portraying the victim of doxing as a whore, as often happens on doxing websites, would normally be considered as defamation.
Doxing is also a violation of privacy of the victim and members of their family and there are different legal claims that the victim and their family can bring. The most obvious legal claims might be for breach of privacy and for the Misuse of private information. Breach of confidence might also be added to a claim, particularly if doxing involved publication of an act on infidelity.
Usually the people who get involved with doxing are otherwise normative individuals. Doxing gives them a sense of power and control, which otherwise is missing form their lives. The ability to play God over someone's' life, and to then be able to justify it on high moral grounds drives otherwise normative people to take part in doxing. We have found that people who are involved in doxing tend to have jobs, families and even own businesses. Doxing is their little secret, the something they do out of hours, which give them a strange form of mental and sometimes sexual gratification. Doxing sometimes starts as a revenge activity by people known to victims and who know intimate details about the victim's life.
Many cases that this firm deals with include doxing and it's activities in relation to the sharing of information about one's private life, family life, personal information, alleged conduct, alleged past behaviours, alleged affairs, alleged political preferences, alleged sexual orientation, alleged health issues, alleged beliefs and anything about the background of the person, that is true or not true. Photographs, electronic images and videos that were taken without consent and posted online can be a breach of privacy issue.
If your doxing issue has already spiralled and your personal information is appearing everywhere on the internet, we have strategies and techniques in place to remove all private and offending online content about you, swiftly.
We act rapidly so that your private and confidential information is no longer accessible anywhere on the internet, whilst pursuing (at least) claims of breach of privacy and harassment against the Defendant. We are a niche law firm, dedicated in internet law and helping clients with their privacy invasions and reputation attacks are what we do on a daily basis. We are trusted by individuals who do not want to go to one of the main stream law firms and we dig deep and do comprehensive searches and monitoring.
If a porn video and many variations of it are appearing online, with personal information, true or untrue information and it is you that is the main star, you are reading this with disbelief and panic. We can help. Call us immediately.
Contact us
Registered Office: Warlies Park House, Horseshoe Hill, Waltham Abbey, Essex EN9 3SL
@CyberLawExpert
Copyright © 2023 Porn Lawyer. Legal advice for sex workers.