Impersonation on porn or dating websites
Impersonation on porn or dating websites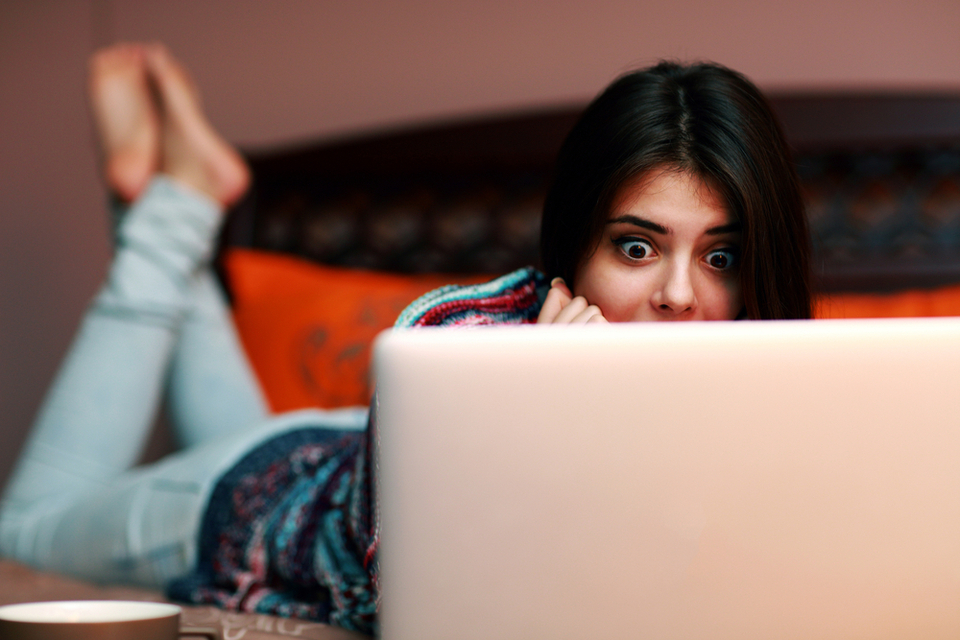 ---
What to do if your name has been attached to a porn or a dating website
Impersonation on a porn website could cause tremendous harassment and distress to the victim. Having your name, image or your personal or business information linked to a porn or a dating website could be traumatising and devastating.
What happens if your name is placed on a porn or a dating website
Is it illegal to pretend to be someone else online
What laws are being broken with online impersonation.
How to stop online impersonation
We have seen cases where personal information was attached to pornographic films and to dating websites, together with the telephone number of a business. This was done in order to embarrass the impersonated individual and to cause disruption at their work place.
The victim's place of work is then being contacted by people who viewed the impersonated profile on a porn or on a dating website, potentially clogging up the telephone system but also bringing the place of work and the victim into disrepute.
If the victim's impersonated profile is also tagged with the victim's name, it is possible that Google will pick up the impersonating profile when someone carries out a Google search for the victim's name. It is important to have those impersonating profiles, tags, images and movies deleted from the source of each of the websites as quickly as possible. The risk of wasting time is that the profile will be replicated by other dating and porn websites and will spread to other places on the internet. Time is of the essence here.
Pretending to be someone else online, which is known as Online Impersonation is not by itself unlawful, but it is very difficult for online impersonation to occur without the perpetrator committing offences or civil wrongdoing. Naturally, an online impersonator is likely to misuse the victim's data and invade the victim's private life. The use of the victim's name, telephone number, email address or postal address is potentially a misuse of the victim's personal data.
The decision to place the victim's personal information on a porn website or on a dating website, represents an interference with the victim's right to a private life. Other wrongdoings by the online impersonator might be the civil wrongdoing of malicious falsehood, which could be committed against both an individual and a business. Malicious falsehood made by the impersonator could be the choice to put their victim of impersonation out on a porn website, on a dating website or declare himself, for example to be gay or lesbian.
An individual as a result of this type of online impersonation, is entitled to take legal action against the impersonator on his personal capacity and in the capacity of any business, which had suffered a lost as a result of the action by the impersonator.
Online impersonation might be a crime, for which the impersonator might be jailed. This might happen if the impersonator's conduct has caused the victim harassment. Harassment is a crime and a civil wrongdoing, and it occurs where on more than one occasion, the harassing person had caused alarm and distress to the victim with the intent to cause alarm and distress to the victim. The harassment by way of online impersonation might happen more than once, even if the impersonation took place only once on a web page because the web page is constantly refreshing.
If the impersonator had obtained a benefit as a result of him impersonating the victim on a dating or a porn website, there might be an additional crime of fraud because the benefit is likely to have been gained by deception.
It is difficult to prevent someone from impersonating you on the internet. It is likely that there would be many people, whether clients, customers, friends, associates and foes who might have some of your personal details so you have very little control over someone's decision to misuse the information.
If you have discovered that you have been impersonated online, particularly on a porn or a dating website, seek legal advice immediately. You might want to find out the extent of the impersonation and see if there is a way for you to be able to identify the impersonator, or the person who had posted a fake profile, a movie or an image of yours without your permission. You might want to contact the website operators and ask them to take action immediately.
You will probably want to let the workplace know, if as a result of the impersonation there is harassment at your workplace. A specialist solicitor should be able to take away from you much of the hassle in having to deal with porn and dating websites and with having web pages delisted from Google searches. Reporting online impersonation to the police might be fruitless, since most police officers have limited understanding of the issues involved, and in many cases, due to trust issues, their access to porn websites, through the police computers is blocked.
Being impersonated on a website where porn is involved is horrendous and harassing. Someone is posting porn about you, from you, offering services from you or trying to sabotage your sex work. It could be a competitor, a client, a pimp, a blackmailer, a so-called friend, a landlord...anyone that needs internet lawyers to make them stop and make them pay.
Contact us
Registered Office: Warlies Park House, Horseshoe Hill, Waltham Abbey, Essex EN9 3SL
@CyberLawExpert
Copyright © 2023 Porn Lawyer. Legal advice for sex workers.