Webcam blackmail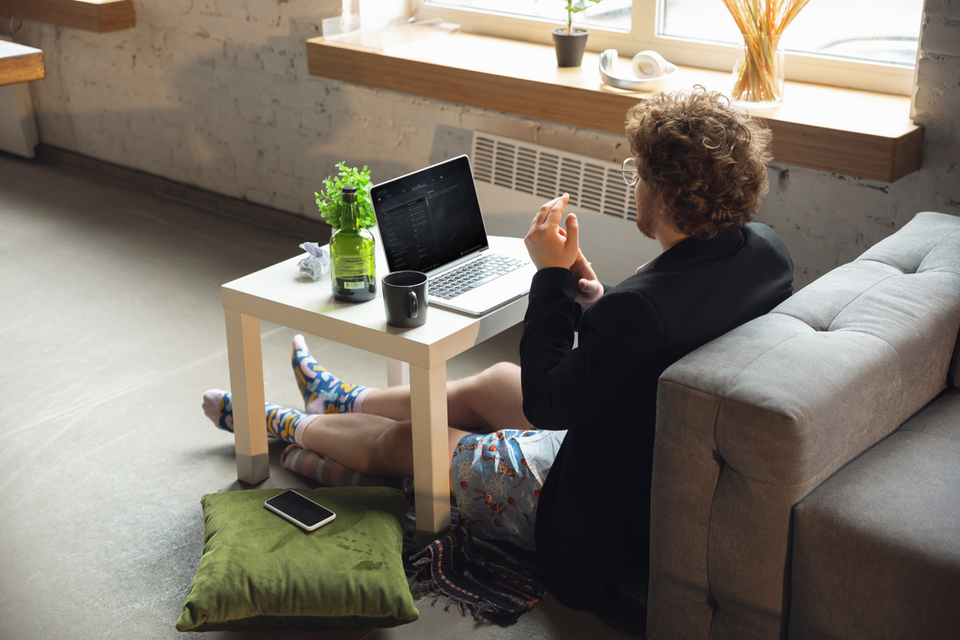 ---
Legal help for webcam blackmail
If you have been a target of webcam blackmail, don't panic. Call us now and we will guide you through your next few steps to help you resolve this difficult situation. Blackmailing anyone involving sexual images or videos which are being used to extort sexual favours or money from victims online is also known as sextortion.
How webcam blackmailing happens
Webcam blackmail falls under Sextortion, which is extortion and coercion. This falls under the criminal act of blackmail and involves sexual exploitation. Sextortion cases may have started involving cybersex webcam recordings, sexting, consensual and non-consensual sex films, revenge porn and surveillance cameras that were placed to secretly film people.
Once in the hands of the sextortion perpetrator, these films are then used to blackmail victims.
When engaging with people for sexual services or romantically online using the webcam, targets of webcam blackmailing can often think they are in a mutual situation. Either the person that they are engaging with is paying for webcam sexual services or they have been enticed to show their body because of a mutual attraction.
Many situations are where people are shown a 'live' scantily clad person and they think they are engaging with that person. Text appears online and the viewer is duped into thinking that it is from the person performing, when in fact it could be some stolen material that has been found online or from a previous deception. Very often, this stolen material is a Revenge Porn crime.
The webcam blackmailer uses one software program to show the performer and another program to record the victim. What subsequently happens is that the webcam blackmailer proceeds to tell the person that has performed intimately online, is that they have a recording of the act. They then threaten that they will publish it online unless they give them x amount of money within a certain time frame. Sometimes, they provide the evidence of the recording.
Very often, webcam blackmailers are criminal gangs that spend all day looking for targets to groom and to blackmail online. There isn't a set way about how blackmailers work, since they are looking for new ways all the time. They target dating sites, forums, social media, sexual service sites, post adverts online, live chat rooms and anywhere that they may catch someone out.
Because the internet holds a lot of information about people that criminals with intent to commit blackmail will search extensively for, they have often targeted their victims long before being in touch. Unsuspected targets can be groomed for a long time before they succumb to the blackmail, thinking that they are engaging online with a new found friend online or a potential romantic relationship. Or, they can visit a site where scammers are waiting to snag them. They quickly proceed to Skype, show them some footage, record response and then proceed to extort.
If you have fallen victim to online sextortion, we firstly advise you not to panic because we can help and we know exactly what to do as quickly as possible. We have a legal strategic plans in place which we implement quickly. Even if you have information about yourself that you have submitted online, if you are a webcam worker, do not worry.
If you are in the public eye, we can work very delicately and without the blackmailer knowing but we need to work fast. As with all internet related cases, working quickly will minimise the damage. Blackmail should be reported to the police and we advise it but the time that reporting to the police takes may end up harming you, as is the case with blackmail online.
We will work with the police, when necessary and we will certainly represent you at the police station if you have become involved quite innocently and been arrested with sextortion and other internet crimes involving images and videos. We also want you to feel reassured that we can apply for anonymity for you in any court proceedings, if it gets that far and we promise confidentiality and without judgement.
We can can ensure that your webcam blackmail issue does not become public news. Most likely, when we get involved, the threats and demands desist and nothing else happens. What is also important to know, to ease your mind is that we will give you further reassurance and continually monitor the internet to ensure that if any images or videos appear of you in the future, it will be taken down immediately.
Unfortunately, webcam blackmailing is on the increase. Fortunately, we exist with tried and tested legal strategies.
In the meantime, be on your guard and limit submitting online information.
If you are a webcam performer and you are suffering any type of harassment and blackmail online, you will be at your wit's end wondering about getting help discreetly, quickly and with delicacy. You may need to protect people from what you do whilst you need to protect your identity and make it stop. We can assist you.
Contact us
Registered Office: Warlies Park House, Horseshoe Hill, Waltham Abbey, Essex EN9 3SL
@CyberLawExpert
Copyright © 2023 Porn Lawyer. Legal advice for sex workers.